Land Transport Guru is the leading information resource for Singapore's Public Transport, providing readers with the latest happenings and most updated information of the public transport industry.
Whether you are a general commuter, transport enthusiast or industry player, Land Transport Guru is the site for all to seek information on public transport in Singapore.
Established in March 2016, our small team of contributors run the website with passion, writing articles and taking photographs to cater to our viewers.
Formerly PublicTransportSG @ WordPress, set up in March 2013 to provide general information of bus services, we diversified further and set up Land Transport Guru.
At Land Transport Guru, it's all about going the extra mile. While keeping abreast with current developments, we strive to continually improve on our content and delivery methods. Our team will be introducing more interactive features and avenues for reader contributions, so stay tuned!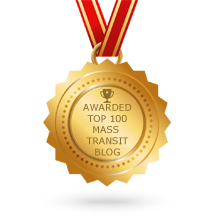 Connect with us
Site Usage:
Read our Terms of Service & Privacy Policy here.
As a privately operated webpage, we do not represent nor bear any affiliation with any government organisation or public transport operator. To provide feedback or lodge complaints on public bus services in Singapore, please refer to the websites of the respective organizations (e.g. Land Transport Authority, SBS Transit, SMRT Corporation, Tower Transit Singapore, & Go-Ahead Group Singapore).
If you wish to contact us, fill up the contact form at the bottom of the webpage. We welcome Suggestions, Feedback, Inquiries and anything else you would like to raise, and we will get back to you in due time.
If we have accidentally used your intellectual property without credit, do not hesitate to get in touch with us, and we will ensure that your concerns are addressed. Once again, we thank you for visiting our humble transport page.
Copyright Notice:
Due to past incidents where photos featured on our website were used on newspapers & corporate promotional items, we would like to remind all viewers that all rights are reserved with the respective owners of the photos (admin team of this website). Photos can be reproduced with credit, but should not be modified for commercial use without the permission of respective owners.
Non-commercial use of our photos are welcome.
Content Errata:
You can alert us to erroneous articles by leaving a comment on the relevant page or contacting the admin team. Do not hesitate to do so as we welcome corrections to our articles.
Advertising:
Feel free to drop us a advertising inquiry via our contact us form below and our friendly representatives will get back to you shortly.
Lost & Found
Customer Service Hotline: 1800 287 2727

Lost & Found Hotline: 6383 7211
Lost and Found Form

Customer Service Hotline: 1800 336 8900
Customer Service Hotline: 1800 248 0950

24-hrs Lost & Found Hotline: 1800 248 0960

Lost and Found Form

Customer Service Hotline: 6812 6458 (7:30AM-8PM)
Contact Us