24-Hour Operations for Causeway Link CW2 from 1 Aug 2022
From Monday 1 August 2022, Cross-Border Bus Service Causeway Link CW2 between JB CIQ & Queen Street Bus Terminal will commence 24-hour operations.
During the extended operating hours of 23:00 to 04:00 (from JB CIQ), the bus service will operate at 45 minute frequencies. There is no connecting bus service between JB CIQ and Larkin Sentral (Service CWL) during this period.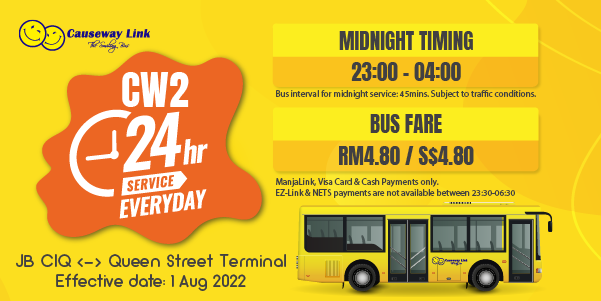 ---
References